NP "GLONASS" is the strategic partner of the Forum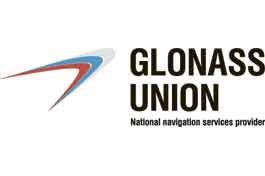 3 February 2015
The strategic partner of the Forum is the Non-Commercial Partnership for Development and Use of Navigation Technologies (NP GLONASS). The members of NP "GLONASS" are Russian companies, leaders of telecommunication, information and navigation markets of the country and leading integrators: JSC "MTS", JSC "VimpelCom", JSC "MegaFon", JSC "RTComm.ru" (Rostelecom), JSC "Yandex", JSC "Navigation Information Systems", GLONASS/GNSS Forum, Summa Telecom LTD, Transas Group, GC "Cesar Satellite", FSUE "ZaschitaInfoTrans", JSC "Control Systems". The goal of the Partnership is to create conditions for developing a competitive navigation and information services industry in Russia.
The objectives of the Partnership are:
supporting legislative development in the field of navigation activities;
developing a common technology policy for navigation sector;
uniting the efforts and combining the resources of public and private sectors for development and adoption of navigation products and services that use GLONASS technology in Russia and abroad;
forming a global ecosystem of developers and service and content providers that utilize GLONASS technology.
25 May 2012, NP GLONASS is designated the Russian National Navigation Services Provider by the Russian Federation Government Resolution No. 522
18 September 2012, NP GLONASS is designated the sole general contractor for implementation of the government ERA-GLONASS Accident Emergency Response System project by the Russian Federation Government Resolution No. 1732-r.
30 December 2014, the Ministry of Transport of the Russian Federation and the National Navigation Services Provider NP "GLONASS" sign the agreement about providing the ERA-GLONASS system's commercial operation in 2015.
To participate as a delegate, speaker, sponsor or a partner, please contact ProfConferences by phone + 7 (495) 641 57 17.