We invite you to have tea and coffee from the Coffee-Break Sponsor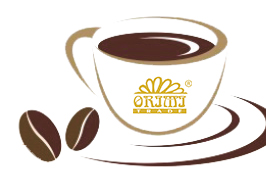 23 March 2015
Having great tea and coffee is a good break during the business event, and at the same time it is the opportunity to continue communicating with event attendees in person. «Orimi Trade» Group of Companies is the Coffee-Break Sponsor of the 9th International Navigation Forum, providing attendees with the opportunity to enjoy the taste and aroma of strong coffee, as well as of freshly brewed tea. 
«Orimi Trade» Group of Companies is the Russia's largest importer of bulk tea and green coffee, one of the leading operators of the world tea and coffee market. 

It is one of the 400 largest Russian companies rated by Expert magazine.

The company offers own brands that have highest popularity ratings among consumers in Russia: tea brands Greenfield, TESS, «Princess Noori», «Princess Java», «Princess Kandy», «Princess Gita» and coffee brands «Jockey» and Jardin.

The entire assortment of tea and coffee products is produced at Orimi Factory that is a part of the Group. Today the factory, being located in Leningrad Oblast, is the largest one in Eastern Europe and the most technologically equipped enterprise of the industry. Orimi Factory is the only enterprise of the Russian tea and coffee industry included into "the List of Strategic Organizations" approved by the Russian Government. 

The Orimi Trade products are sold in countries of the EU, Eastern Europe and Baltics, in the USA, Canada, Israel, Saudi Arabia, CIS countries. 
Please view the Forum agenda, and learn a schedule of coffee-breaks.