Bolkunov Alexey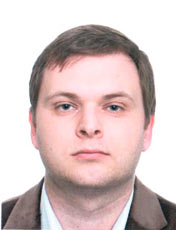 Senior Research Associate, Positioning
He is a Senior Research Associate of PNT Information and Analysis Center of Central Research Institute for Machine Building, Federal Space Agency (Roscosmos).
Being a graduate of Moscow Aviation Institute (National Research Institute), Alexey Bolkunov has been in GLONASS team since 2007, focusing on GNSS performance and PNT legal and regulatory framework studies.
He received Ph.D. degree in Engineering in 2011.
He is the author of 39 science publications on GNSS.