Alekseev Vadim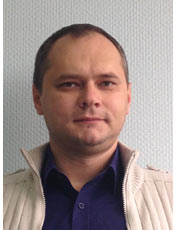 Alekseev Vadim Anatolevich
In 1997 has graduated radio engineering faculty of the Voronezh State Technical University.
1997-2000 worked in the department of the automated control systems of LebGOK. Was engaged in working out and technical support of controllers of the MANAGEMENT information system.
2000-2002 the leading engineer in the navigation systems Lab in Santel JSC. Takes part in desining and introduction of public transport monitoring system, based on a short range radio and a network of control points. The developed system is introduced in operation more than in 10 cities of the Russian Federation
2002-2005 Works in Global orient ltd on a post of the chief of laboratory and studied in postgraduate of the Moscow Automobile and Road Construction Institute. Supervised over workings out of the navigation equipment using GPS/GSM/GPRS technologies. For the first time the interactive navigating device, found wide application on public transport has been created.
Since 2005 he works in Global orient ltd. on a position of the chief designer. Supervises over workings out of the newest navigation equipment on the basis of GLONASS/GPS, UMTS, open operating systems.
Выступления:
Section: "Navigation equipment"
"ERA GLONASS equipment from Santel Navigation"
"Granit-Navigator Supported by ERA-GLONASS in the Line of Subscriber Telematics Devices of SpaceTeam Holding"
The presentation includes the line of based GLONASS/GPS AVL-terminals developed for the government ERA-GLONASS Accident Emergency Response System. For details on specific equipment ERA-GLONASS in the aspect of industry applications. Special attention is paid to the technical features of navigation and communications equipment brand "Granite-navigator" production "Santel-Navigatsiya"