Tournier Benoit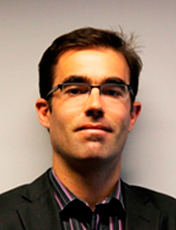 Marketing director
SierraWireless
Benoît Tournier has an extensive experience in the telecommunications industry.
He works at Sierra Wireless as Marketing Director for IoT Solutions in Transportation markets.
After 10 years spent in the mobile phone industry, he's been working in M2M since 2009. As business development director, he had deployed Sagemcom innovations for the main M2M verticals, including smart metering, security, payment terminals and automotive markets from 2009 to 2012.
Benoît Tournier has an Engineering degree from INPG, and a MBA from ENPC-Temple Fox.
Выступления:
Round table: "Safety and navigation: only together farther"
"UBI trend which isn't yet arrived in Russia"
Mass adoption is yet to take for UBI. Here we explore what can be done to create and support scalability in products and services beyond UBI.
Discover how to reach a sustainable business case with connected vehicles, unlocking silos with open standards:
• Enable the next killer app with cost attractive solutions that will create a platform for mobile TSPs and insurers to embrace new services and encourage scale
• Europe rides the first wave of UBI. Explore the US market and what to expect in the second wave of UBI as scalability with VAS become crucial to business
• Understand how to place multiple drivers on one UBI policy and how this will instigate growth and adoption of UBI